Happy Sunday, that feels like a Saturday, because tomorrow is another day off! LOL
I am super excited to introduce you all to this new blogger....she is so fun and her blog is ADORABLE!! I love everything about it. I just spent about half an our scrolling through all of her previous posts. I could get lost... :)
Plus, as you'll see below, we share several things in common...such as being self proclaimed procrastinators and FANSONS.... :) See below to figure that one out! lol
from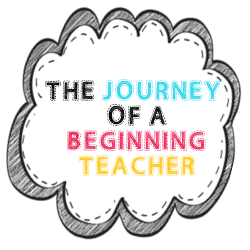 Let's all get to know Lindsey a bit more by reading her answers to my Q's below:
1. What grade do you currently teach?
I currently teach 3rd grade and it is my first year! I'm loving it! I consider this my first year teaching because I was hired in January (2 weeks after graduation) as a middle school reading teacher. I haven't been teaching a whole year yet!
2. If you were not a teacher, what would you be?
If I wasn't a teacher, I would be an artist. I don't consider myself the best at art by any means...but I do enjoy it. I took several art classes in college and just enjoy it!
3. What is the last thing you bought for your classroom?
The last items I bought for my classroom were knockdown file holders from Target dollar spot. I only bought a few, but I'm definitely going to get more. I'm going to use them to help organize my classroom library a little more until I get baskets.
4. What are your TOP THREE stores on TpT?
My top 3 TpT stores I love shopping in are: Glitter Meets Glue Designs, Miss Nannini, and Teacher Tam (she helped me so much when I started my TpT store!)
5. Five words to describe me:
procrastinator, energetic, compassionate, dog-lover, fanson (that's code for fan of Hanson, yes, Mmmbop...yes, I do have an I <3 HANSON car window decal. don't judge me!)
Now go visit Lindsey's blog and tell her I sent you!!!