Can anyone else believe this year is HALFWAY done??!
Time for this month's CURRENTLY with
Farley!
Be sure you visit her June Currently link and check out her LOOKY LOU (it should look familiar!)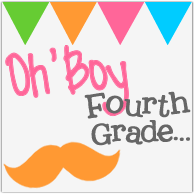 If you haven't seen Jen's HELLO FONTS yet, you don't know what you're missing! AND, she just added a new batch to the bunch! My faves: Hello Maddox and Hello Barndoor!
You can check out her pack
HERE!
As for what I'm needing/wanting...it involves getting AS MUCH DONE with as LITTLE EFFORT as possible! LOL
I have a list now of things I'd like to get done, both at home AND in my classroom, this Summer. The only way I'll get it all done is if I have some help with my kiddos a couple days a week! lol
Lastly: My 3 SUMMER VACATION ESSENTIALS:
1. A maxi dress! They are SO comfy, and totally "in" right now!
I'm LOVING these!
2. SUNSCREEN....because
3. A GOOD ATTITUDE! I think that vacations are a true test of relationships, whether you are just dating or have been married for years...making it through a vacation and ENJOYING yourselves takes a GOOD ATTITUDE from all! Vacations aren't "easy" sometimes...they are costly and take some planning...and if you are married to a Type A, like I am..then, you better bring your GOOD ATTITUDE! LOL
Now...I need to go start looking on Groupon, because all of this vacation talk has gotten me in the mood for a good staycation! :)
Be sure you check in on my blog this week! I have a BEAT THE HEAT giveaway COMING SOON! (really soon...)