I've been working on this giveaway for you guys for a week now and with the help of some AMAZING blogger/TPT friends, I have some awesome prizes that you will NOT wanna miss out on!
A big, big THANK YOU to my dear friend Corrina from Surfin' Through Second for making my cute giveaway button:
Because I've hit my 500 mark, I'm going to be doing FIVE days of GIVEAWAYS starting today! Each day, for the next FIVE days I'll have a set of PRIZES and a rafflecopter for you to enter the giveaway. I'll choose ONE WINNER per day for the next five days. :)
Today's PRIZES come from the following wonderful bloggers! They are each offering a WINNER's CHOICE so you can pick what you'd like from their stores if you win :)
Visit Tracy's TpT Store HERE!
Visit the ladies from Fluttering in First's TPT Store
HERE!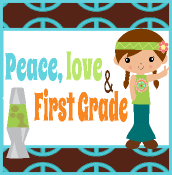 Visit Laura's TpT Store
HERE!
Visit Cheryl's TpT Store HERE!
and of course,
YOU CAN CHOOSE ANY one item from MY TpT STORE TOO! :)
Now, get entered below, and don't forget to come back TOMORROW for DAY TWO of the 5 Days of Giveaways!
a Rafflecopter giveaway