Yep....we've all been there at some point or another....you wake up to a child that's just thrown up, or you have the stomach flu, or SOMETHING has come up and you can't make it into work.
When I was pregnant two years ago I woke up one morning and LITERALLY couldn't get out of bed....HORRIBLE Sciatica :(
and, I didn't have a SUB TUB.....worst thing ever! Lesson learned....
Well, on those days, we don't know in advance that we need to plan for a sub, so having a well organized, WELL STOCKED, sub-tub is a really useful thing to have put together!
So, I'm joining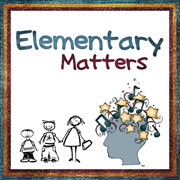 for her
I always try to have a few literacy (spelling/writing/grammar) activities and a few math activities that are easy enough that the sub doesn't have to do much, but the kids get a lot out of it and enjoy it. I try to leave some things that aren't so "work-sheety"...yes, I know that's not a real word! lol
One thing I have in my SUB TUB is a stack of HUNDREDS charts with directions for a couple of different activities that students can use them to play in small groups or partners.
You can download this set for FREE just by CLICKING HERE and heading to my TPT store!
For more FREE SUB-TUB plans, click the LINKY PARTY button above! :) Be sure to visit a few of the other blogs that have linked up!