I had SO Much fun with the First Product Swap, I was more than eager to sign up again!
If you've never been over to her blog, YOU ARE MISSING OUT my friends! She has great ideas for math, literacy, and LOTS of common core resources.
BUT, today, I want to talk SPECIFICALLY about her
This packet is ADORABLE, as are MANY of her products! I love the colorful cards and pages that come in her packet, and I love that it hits on the COMMON CORE for literacy. I have cut out and LAMINATED all the cards so I can use them over and over!
This packet is 43 pages and includes 7 great games based on Common Core standards.
Each game has a student recording page that goes with it, like these:
I love the ABC order word cards!! Aren't they cute??
And, one of my FAVES from this packet is her sentence sorting with PAST, PRESENT, and FUTURE tenses!!! Love how cute her sorting mats are, and my students will LOVE sorting their sentence cards.
I tried out one of her activities with my 5-year-old, and she had a lot of fun with it! This is Angela's Long and Short Vowel sorting game....Don't you love those Jars for sorting???
Another reason I love this packet is because she included a contraction practice game! Contractions are tough for my Firsties, so I am always looking for fun ways to practice.
These games would make excellent centers and whether you have a bug unit or not, who doesn't like cute little critters!?!?
Also, hop on over to Angela's blog to see her review one of MY PRODUCTS! :)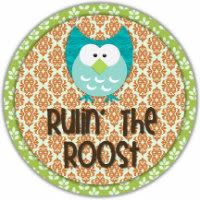 Enjoy the PRODUCT SWAP!!! I know I will :)