I love ANY reason to go candy shopping...and ANY reason to use candy in class! My students love this about me! LOL
So, when I found this cute Lemonhead math activity, I was pure giddy!
I found this freebie while visiting one of my fave blogs,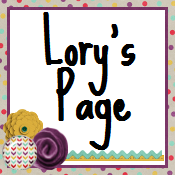 Thank you Lory!!!
This freebie is two VERY cute pages that will get your kids engaged! I'm going to be using it this week with my math class, which means....A TRIP TO THE CANDY STORE!
Allow me to show you my local candy shop:
This little gem is a CANDY WAREHOUSE filled with every candy you could possibly think of! The employees are SUPER friendly, and I ALWAYS find what I'm looking for.
I love visiting this place because it has candy from when I was a little girl....and the best part? It's 1 MILE from my house!
Now, along with your more "normal" candies, they also carry some of your NOT SO NORMAL "candies"...
Like these: Salt and Vinegar Crickets!
Or These: Cheddar Cheese Larvets!
When it comes to candy, I'd rather mine have NEVER been living.... lol...
So I stick to the Jellybeans, Rock Candy, Bazooka gum, Hot Tamales, and of course, for this fun math game.....
The LemonHeads!
If you are ever in AZ, it's definitely worth stopping by! They have lots of bins where you can also buy candy by the pound! I know some friends who have went and stocked up for weddings and parties too.