Yes!!!! I am celebrating my amazing followers with a HUGE giveaway! (I'm only 4 away from 300, so I'm celebrating NOW!)
I am so incredibly blessed to have all of you wonderful blogger friends and followers in my world. All of your comments and advice and examples...I just cannot say this enough, but teacher bloggers really are some of the most caring and helpful people!
So, who wants to know what you could win??????
There will be THREE big winners!
The first winner will recieve a $20 Target giftcard (who doesn't love Target??)
AND....
a $25 gift certificate to shop online at
Steve Spangler Science
FROM ME!!!
The 2nd winner will recieve ALL of the following goodies from these AMAZING blogger buddies!
1. A $10.00 Gift Certificate from Teachers Pay Teachers from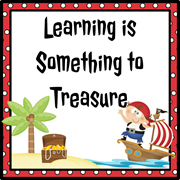 5. A $5.00 gift certificate to use at Denise from
Yearn to Learn's
Teacher's Notebook
store
!
AND, last, but certainly lot least, the THIRD winner will receive:
1. Christy and Tammy at Fluttering Through First Grade are offering one item, WINNER's CHOICE, from their
TpT store
!
2. Brooke, from Teachable Moments, is offering up her Super Hero Sight Words Bundle from her TpT Store.
Click here to see it!!
3. Beth, from Taming my Flock of Firsties, is offering two "winner's choice" items from her
TpT Store!
4. Greg, from Smedley's Smorgasboard of Kindergarten, is donating one item from his
TpT store
(winner's choice!)

WHEW!!! My fingers are tired from typing up all those prizes! Thank you to all of you that are helping me make my 300 giveaway SOOOOOOO amazing!
Now, enter away!! You have until THIS SUNDAY! Winners will be announced MONDAY July, 23rd!
a Rafflecopter giveaway