Anyone else as happy as I am that this week is more than HALF WAY over? We only have 6 1/2 days left and the natives are BEYOND restless! lol
I am linking up with
Miss Nelson
to share my favorite read a-louds! I have so many, but I've narrowed it down to my TOP FIVE.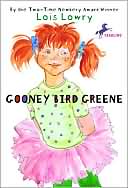 Gooney Bird Greene by Lois Lowry is a FABULOUS read aloud (chapter book). I use it as a beginning of the year read aloud and it takes a few weeks to complete it, but my class LOVES IT and it teaches about the things that make GOOD stories (beginning, middle, ending, suspense, details...)

My class loves hearing this book, and I make my voice sound really down and sad when I read it! :) So fun!
This is a great story to share with your class when you are learning about families. It gives students a chance to reflect on their spot in the family and what they like or don't like about it. SEE BELOW FOR RELATED FREEBIE!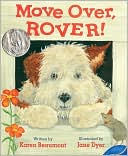 Not only does my class love the rhyming book, MOVE OVER ROVER, but my 4 year old has it memorized because we read it at home so much!

Don't Call Me Pig: A Javelina Story....We live in Arizona, but we also do a study of the desert here in Arizona and this book fits in nicely. It gives lots of facts, while keeping the kids interested with its rhymes and pictures.
NOW, because it's Wednesday I have a word/work activity, and I'm giving to you all FOR FREE. It is directly related to one of my picture books above: The One in the Middle is a Green Kangaroo!
CLICK HERE TO RECEIVE A FREE ACTIVITY PACKET TO ACCOMPANY "THE ONE IN THE MIDDLE IS A GREEN KANGAROO"
I will be selling this activity pack in my TpT store, but my followers get it for FREE! If you download this and you aren't following me, I hope you'll consider starting!
Thanks!