Yes, this title is a little random....how does Cinco de Mayo relate to deep sea creatures??? It doesn't! LOL (But, there is a chance to win a little something, so keep reading!)
So, random maybe, but I do have two things to share with you guys! I hope you'll find both helpful. :)
First, has anyone noticed avocados and salsa on the end caps in the store yet??? What about margarita specials and fiesta specials??? Well, at least where I live here in Arizona, we are all prepping for Cinco de Mayo celebrations! I have created a little Cinco de Mayo activity packet for my TpT store and it's only $2. The packet includes coloring pages, Taco Time graphing page, Color the Mexican flag, a Cinco de Mayo fact page, and Spanish color words. For more info you can see the preview at my TpT store
By clicking HERE!
HOW WOULD YOU LIKE THIS Cinco De Mayo packet FOR FREE???? I am having a little giveaway and you have three possible entry chances.
1 entry for following my blog (leave comment)
1 entry for BLOGGING about this Giveaway (leave comment)
I'll be using the Random Number Generator to choose a winner on Thursday Morning!
Now, onto the CREEPY deep sea animal that has just totally captivated my class....
THE deep sea ANGLER fish: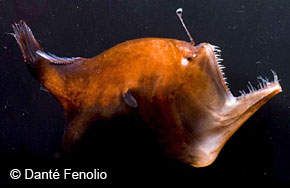 Picture Source
Our class watched this really cool video clip of the angler fish. It's only about 3 minutes, but it has GREAT footage that is really clear.
Click here to check out the video!
All of my students felt like super scientists when I taught the their new word: BIOLUMINESCENCE!
Then, we made these really cute pictures of angler fish using brown construction paper, glitter, and black construction paper for the background, since these animals live in the midnight zone.
THis is a craftivity that our first grade team uses and I'm not sure who actually came up with the idea, but the kids had SUCH a good time making them and really liked putting on the glitter for the lure.
[Glitterfy.com - *Glitter Words*]